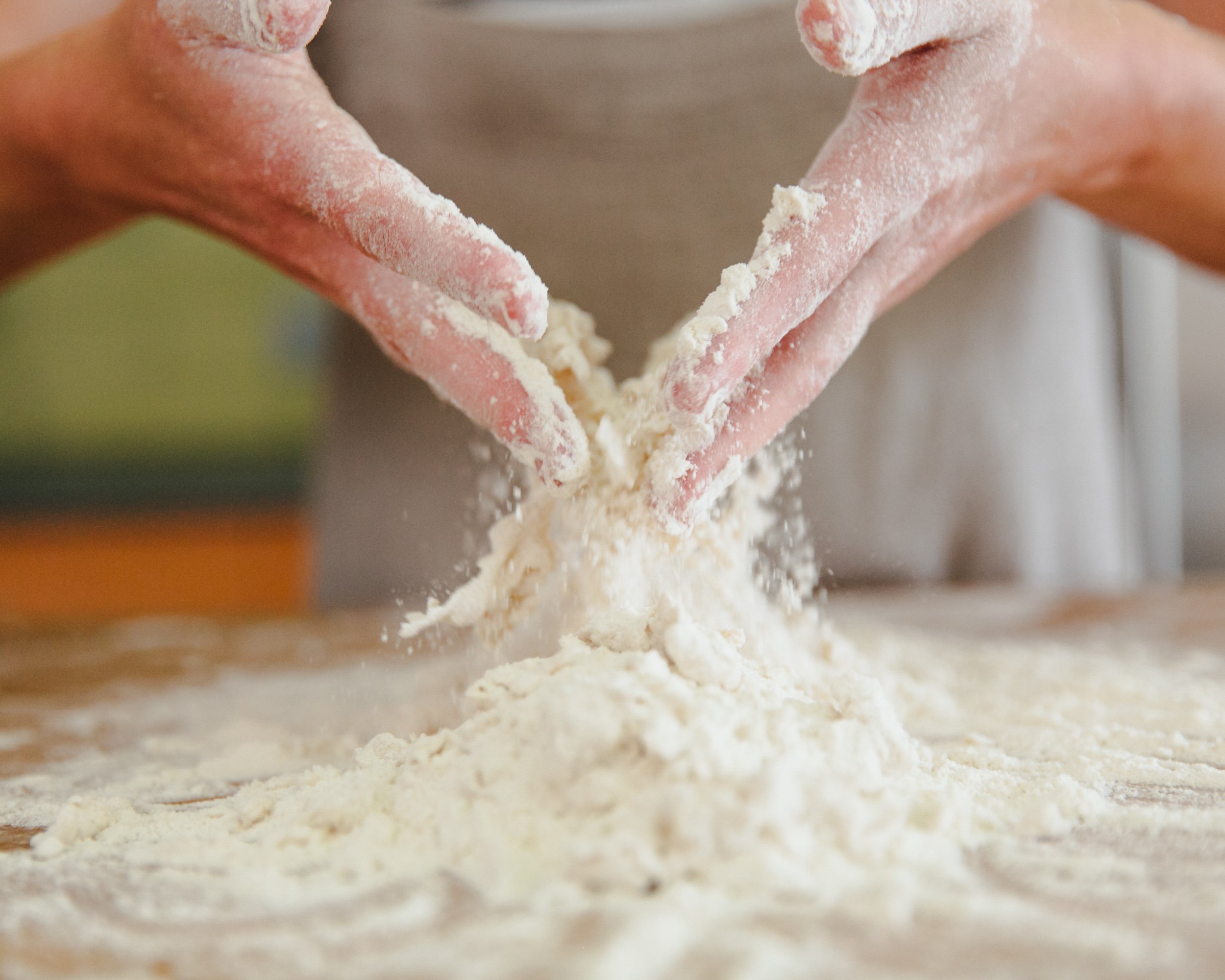 The kitchen is covered in flour and the kids are snitching bites every time they think I'm not looking. We are rolling out Auntie Karen's sugar cookie dough and cutting out Christmas trees and teddy bears, because it's 2020 and tonight we do not have a party or a concert or even church to prepare for tomorrow. Sometimes, in the middle of the garbage, we find a gift. 
It is my personality to look for the good in things, to generally have an optimistic view of the world. I work very hard to see what God must be doing when everything feels dark, because I truly believe He is at work, and because I need to be able to hope. As I write these blog posts every day I sometimes worry that they are not touching the depth of sorrow, frustration, and anger many of us are experiencing in this hard year. I worry that readers will think I'm tying too neat and pretty a bow on everything, like some kind of blogging Pollyanna. 
I have walked through dark valleys and deep shadows in my life. There have been seasons when I truly have not been able to see any spark of light, when I have doubted God's love for me, when I have felt every day like just looking up was too much. God has faithfully brought me through every one of those times– not because I'm special, not in my timing, and never by any means I would have expected, because His ways are not our ways. But He has brought me through, up and out, and those experiences have shown me that there is always hope. 
This is what I want you to know– the words I post here aren't just words. I am not perfect, but God has done good things in my life. When I say that you can trust Him through times of sorrow and waiting, when I say that He brings joy and strength as we wait, it is because He has done this for me. I believe we are waiting for good things, and that God gives good things to us even in the waiting.
I believe that giggles and misshapen star cookies and Christmas music on a Saturday night in December are a gift that we would not have received without cancellations and changed plans and frustrations. I believe that God never fails to give us good gifts, if we will have the courage to wait for them, to look for them, and to keep giving thanks for them.
The Lord is good to those who wait for him,
to the soul who seeks him.
It is good that one should wait quietly
for the salvation of the Lord.
It is good that we wait. It is good that we welcome and recognize the blessings that come as we wait.
It is good to clean flour off every surface in the kitchen and off your hands, too.
It is good to wait for the timer to beep, for the cookies to cool, for that first taste of sugar cookie sweetness.
It is good to keep on waiting and to keep on seeking Him morning by morning. 
The steadfast love of the Lord never ceases;
his mercies never come to an end;
they are new every morning;
great is your faithfulness.
"The Lord is my portion," says my soul,
"therefore I will hope in him."
Father God, give us the faith we need to keep looking up toward you, even in darkness. Give us the strength we need to get up in the morning seeking your mercies, for You are a faithful God, and you do good to those who wait for you. Help our unbelief, and lift us up when we are too weak to stand.
Don't give up. God is with us.